JTI Boxing provides classes for YOUTH GROUPS with a variety of ages. We incorporate a healthy and physical exercise program with boxing lessons that look to build our youth's strength, endurance, and especially CONFIDENCE.
We utilize the sport of boxing to get your youth in shape. They will learn the sport of boxing without combat between students. Most activities are comprised of cardio exercise, strength conditioning, hand pad work, shadow boxing, and punching bag experience. There will be opportunities for students to practice what they have learned in the ring on a coach protected in body armour, but youth will not get hit.

If you are new to boxing your JTI we require your child to take a 30 minute 1 on 1 Training Session before starting their session. This will give them one on one time with their coach who will teach them some basics and fundamentals before starting their class. Please contact us to set this up before your Youth Sessions begin.

Classes are constructed with a similar age group environment and consist of 1-Hour weekly sessions that focus on fitness with the realness of boxing in a fun, safe environment.
YOUTH BOYS 14-17 YRS
5PM Mondays
w/ Coach Steve & Doug
April 3rd to June 26th (no Easter Monday)
12 weeks -$300
6pm Thursdays
w/Coach Bernie
April 6th to June 29th
13 weeks – $325
YOUTH GIRLS 14-17 YRS
6PM Wednesdays
w/Coach Coach Marno & Daniella
April 5th to June 28th
13 weeks – $325
YOUTH CO-ED GIRLS and BOYS 11-13 YRS
5PM Tuesdays
w/Coach Fil
April 4th to June 27th
13 weeks – $325
YOUTH CO-ED GIRLS and BOYS 8-10 YRS
4PM Tuesdays
Please inquire: info@jtiboxing.com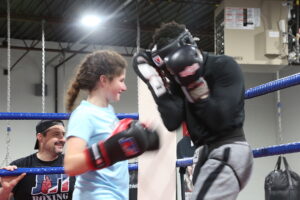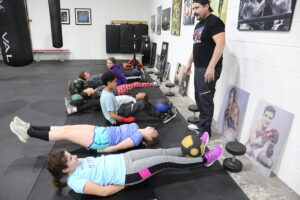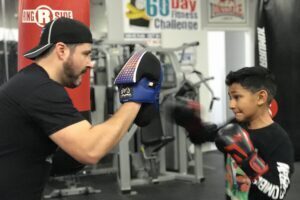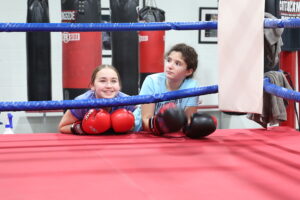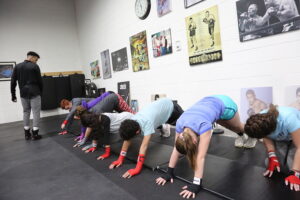 Location Address
505 Iroquois Shore Rd #10, Oakville, ON L6H 2R3
Hours of Operation
Monday: 6AM – 12PM / 4PM – 9PM
Tuesday and Thursday: 6AM – 2PM / 4PM – 10PM
Wednesday and Friday: 6AM- 2PM / 5PM – 9PM
Saturday: 9AM – 3PM
Sunday: 9AM – 1PM
By Appointment Only – Book your Session or Class on our On-Line Booking Calendar.
If you are looking to stop in and see our facility please book appointment first by email.