We look forward to more colaberative camps in 2024!
Ages 11 to 18 – stay tuned for upcoming dates! Join our mailing list by clicking on join now.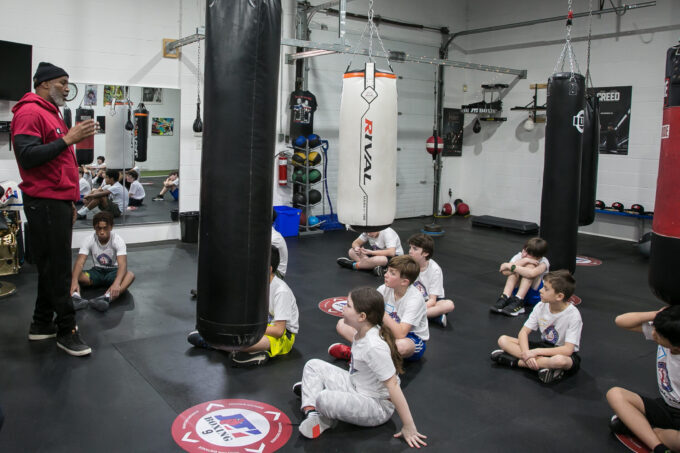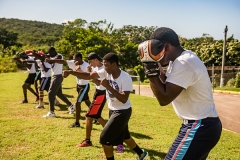 JTI Boxing has been working as a support and partner with and The League of Champions Foundation since 2019 with different initiatives to support their cause. From boxing glove donations, fundraising events and youth camps we are have built a strong partnership and friendship over the years. 
We look forward to more youth camps and initiatives in 2024!
These camps are supervised directly by Mr. Lennox Lewis and hosted by Lennox Lewis League of Champions Foundation. LOCF Boxing Camps offer intensive development in boxing and life skills to develop the "Next Generation of Champions" for the ring of life.  Our own JTI Boxing Coaches have worked along side Lennox Lewis and his LOCF Coaches and have brought some of these principals into our own weekly JTI Boxing youth programs! 
All camp profits go to the League of Champions Foundation which then in turn give a chance for a youth in Jamaica and locally here in Ontario, Canada an opportunity to attend one of their life changing camps for those they may not have been able to afford to. 
Learn boxing and life skills at these life changing camps and programs!
Location Address
505 Iroquois Shore Rd #10, Oakville, ON L6H 2R3
Hours of Operation
Monday: 6AM – 1PM / 4PM – 9PM
Tuesday and Thursday: 6AM – 1PM / 4PM – 10PM
Wednesday and Friday: 6AM- 1PM / 5PM – 9PM
Saturday: 9AM – 1PM
Sunday: 9AM – 11AM
By Appointment Only – Book your Session or Class on our On-Line Booking Calendar.
If you are looking to stop in and see our facility please book appointment first by email.