WEEKLY BOXING CLASS SCHEDULE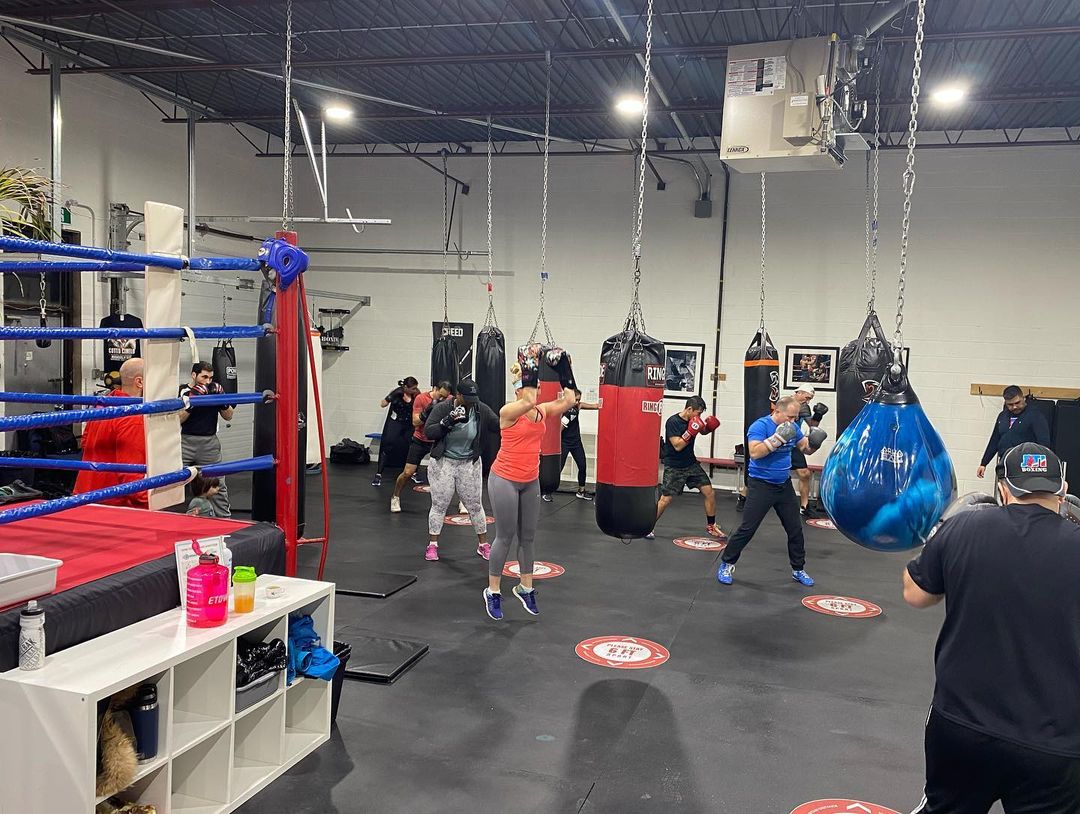 Experience an adult small group class where you will learn proper boxing techniques that will help you build strength, endurance, core conditioning, coordination and flexibility. Our classes are suited for beginners or for the advanced as the workout depends on the intensity you choose between you and the bag during your workout. In a smaller class setting you will get more one on one personal attention and instruction that you might not get in a larger class format. Each class will consist of a stretch and warm-up, one to three minute rounds of different boxing combinations on different types of boxing bags and equipment as well as a finish of abdominal and core strengthening. Boxing classes are a fun way to lose weight, build strength and relieve stress where you can burn up to 500 calories per one hour class.
Please note – you must complete a 30 Minute 1-on-1 introductory session before attending your first class.  Introductory Packages also available. 
If you are new to boxing we recommend our introductory package of 3 x 30 minute sessions, boxing gloves and hand wraps are included all for only $175.
If you have previous boxing experience you will only need to take one 30 minute introductory session for a cost of $25.
In your introductory sessions you will learn how to wrap your hands and go over form and technique to get you ready for your first class so you will fit right in to an experienced class. 
To book your first introductory session click on "Book Now" and register your account to access our services. For more information email us at: info@jtiboxing.com.
Location Address
505 Iroquois Shore Rd #10, Oakville, ON L6H 2R3
Hours of Operation
Monday: 6AM – 12PM / 4PM – 9PM
Tuesday and Thursday: 6AM – 2PM / 4PM – 10PM
Wednesday and Friday: 6AM- 2PM / 5PM – 9PM
Saturday: 9AM – 3PM
Sunday: 9AM – 1PM
By Appointment Only – Book your Session or Class on our On-Line Booking Calendar.
If you are looking to stop in and see our facility please book appointment first by email.