NEW TO JTI BOXING?
 To join our Boxing Classes we recommend taking 3x 30 minute intro sessions to get the most out of your boxing classes
SO WE HAVE AN INTRO PACKAGE PERFECT FOR YOU!
Includes 3 x 30 minute 1 on 1 sessions, Boxing Gloves and Hand-wraps. Please contact us for glove sizing and pick up – info@jtiboxing.com
3x 30 minute 1-on-1 Session
1 New Pair of Boxing Gloves
1 New Pair of Hand Wraps
$175.00 (+HST)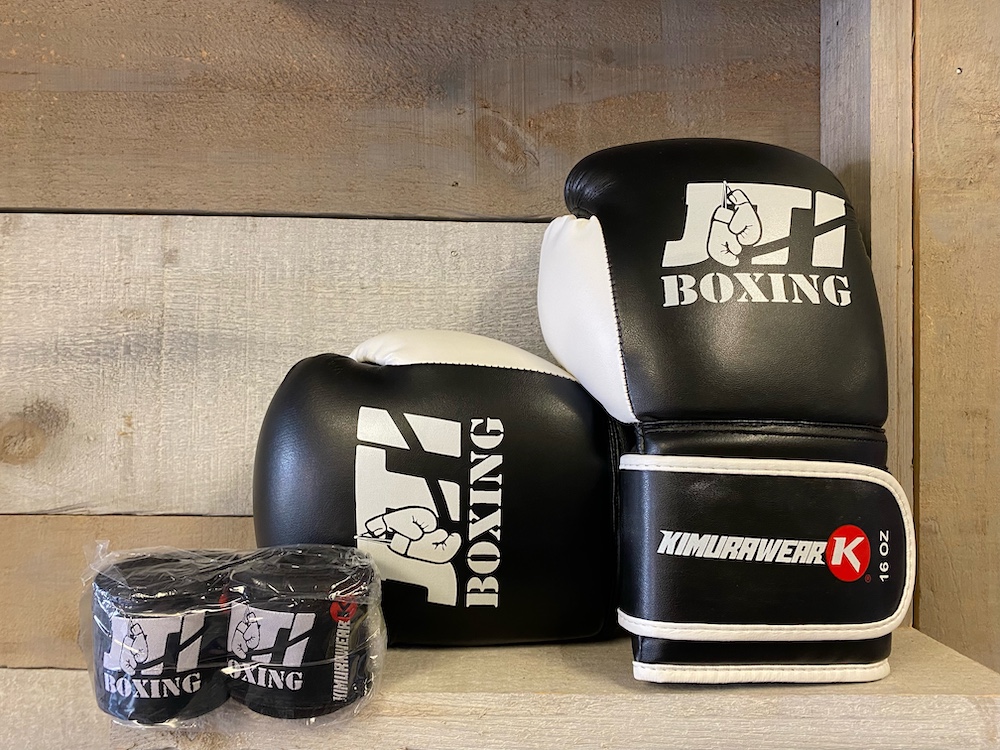 LET'S GET STARTED In 3 EASY STEPS! …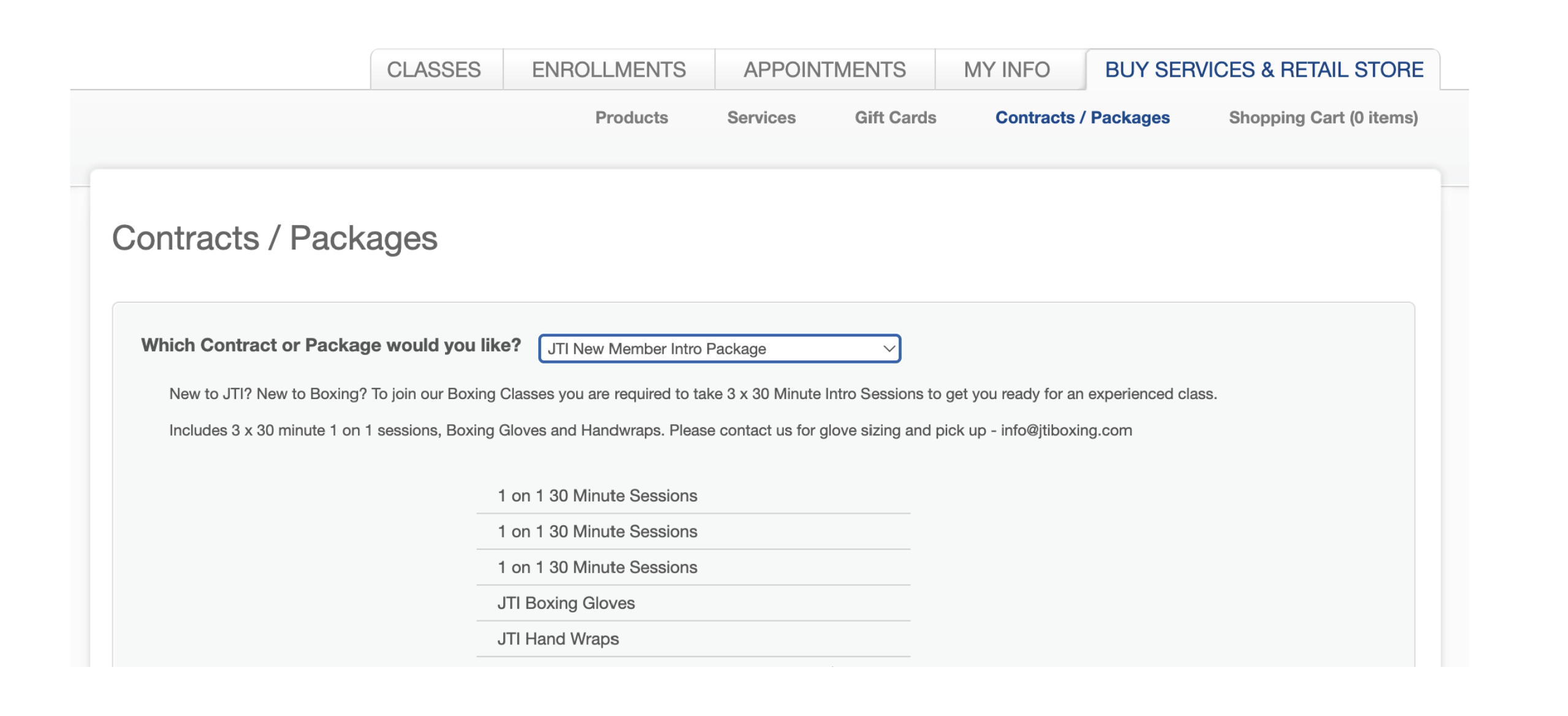 STEP 2
Go to "BUY SERVICES" and click on "Contracts/Packages". Then select "JTI NEW MEMBER INTRO PACKAGE"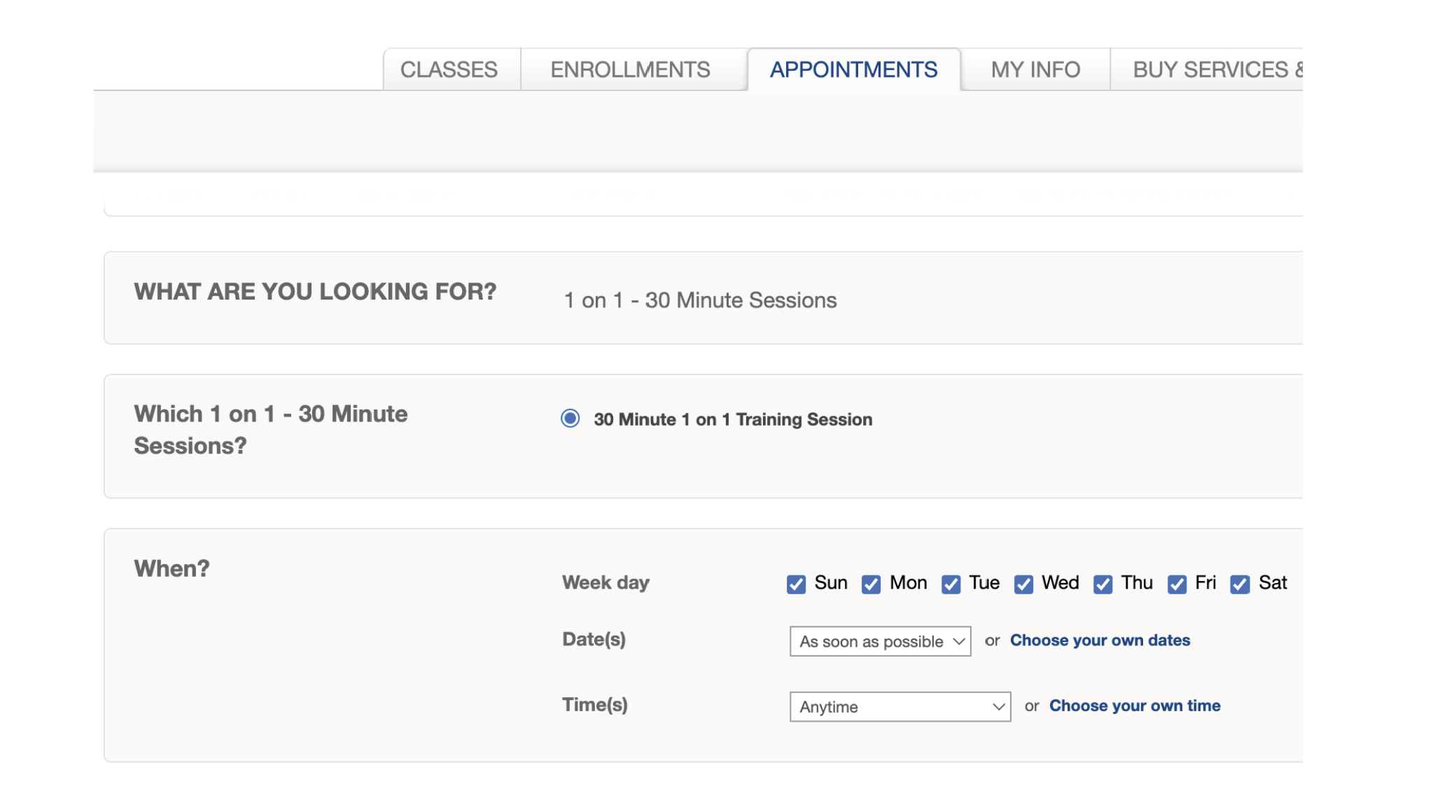 STEP 3
After your purchase, send us an email to arrange pickup of your GLOVES & WRAPS. Click on appointments to book your 30 Minute 1-on-1 Training!
Welcome to JTI Boxing! We look forward to seeing you soon! 
Location Address
505 Iroquois Shore Rd #10, Oakville, ON L6H 2R3
Hours of Operation
Monday: 6AM – 12PM / 4PM – 9PM
Tuesday and Thursday: 6AM – 2PM / 4PM – 10PM
Wednesday and Friday: 6AM- 2PM / 5PM – 9PM
Saturday: 9AM – 3PM
Sunday: 9AM – 1PM
By Appointment Only – Book your Session or Class on our On-Line Booking Calendar.
If you are looking to stop in and see our facility please book appointment first by email.